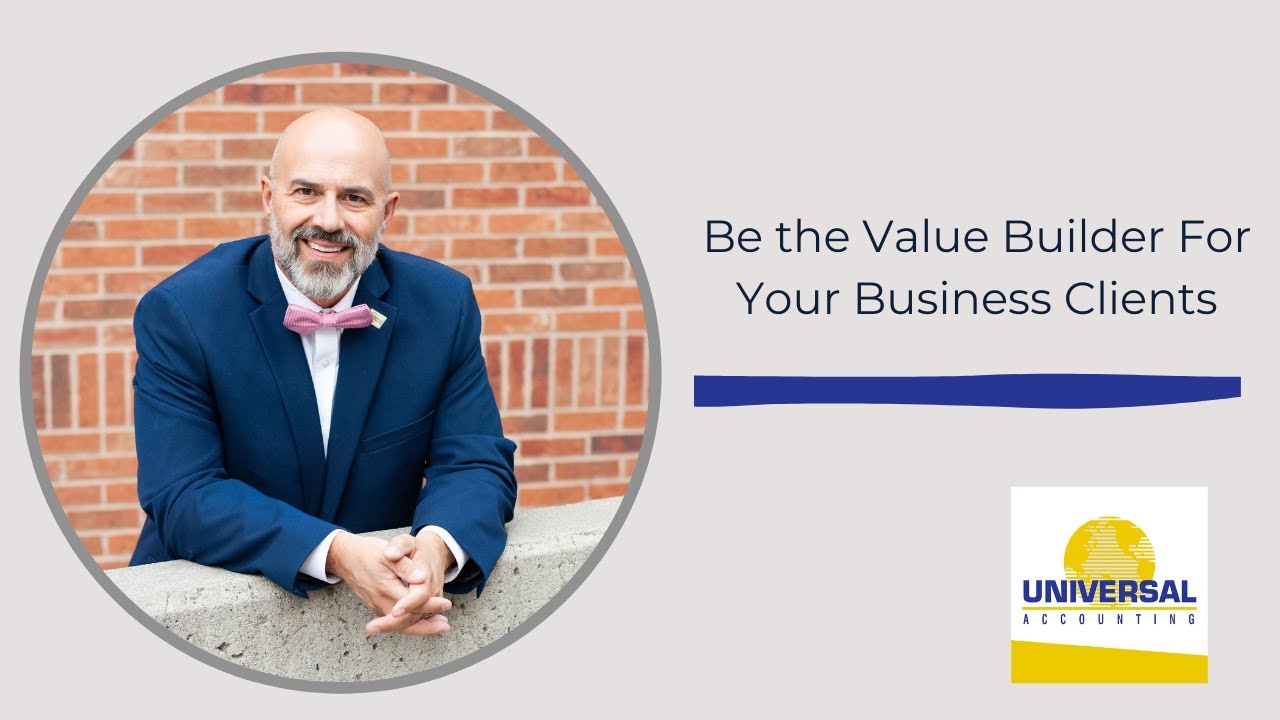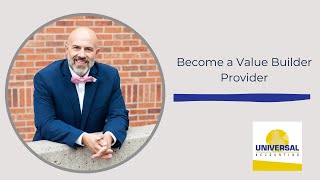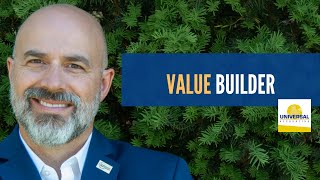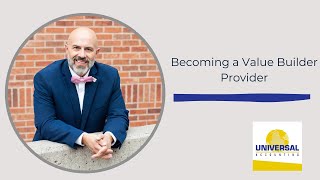 What You'll Learn
Certified Value Builder™ (VB) Training
Do You Advise Business Owners? Add a New Revenue Stream To Your Services!
Seventy-six percent of business owners will exist their companies in the next 10 years.  Learn how accounting advisors are leveraging The Value Builder System™ to capitalize on this exit planning boom by offering value-building advisory services to their clients.  You'll follow a proven 12 step approach to help your clients improve their company value and worth while creating a predictable recurring revenue stream for your firm in addition to offering traditional accounting services.
Earn your Certified Value Builder™ designation to differentiate yourself as a value growth consultant and become your client's most trusted business advisor.   As a Certified Value Builder, you'll have access to a suite of marketing assets and coaching tools to help you stand out in your market as the premier accounting service.
Course Description
The VB designation enables you to:
✓ Demonstrate you have proven skills set in business consulting and coaching
✓ Advance your career and potentially increase your wages/earnings helping you get paid what you are worth
✓ Place "VB" after your name, distinguishing you from other business coaches and consultants
✓ Raise the value that you can provide to your clients, strategic partners and centers of influence
✓ Practical real-life hands-on emphasis with training in multiple industries using video instruction that you can do at your own pace (very flexible)
✓ Professional Support (academic and practical) Now is the time to be trained in this growing profession that affords you the opportunity to give back to the business community confidently as a certified value builder. You will become competent in the 8 Drivers that ensure the most value in business.
✓ Learn how to sell a coaching engagement utilizing the Challenger Sales Methodology
✓ Receive ongoing professional support (academic and practical)
Now is the time to invest in yourself and be trained in this growing profession to help business owners build more value and worth in their companies.  You will become competent in how the 8 key drivers of a company impacts it's worth, enabling you to coach your clients with confidence and deliver value to them.  You'll have the opportunity to give back to your business community as a certified Value Builder™.
Lessons
Virtual Training
Self-paced course – only 16 sessions (8 hours) of training to complete.
The Value Builder System Overview
The Value Builder Assessment
The Owner's Trap
The Customer Score
How a Company's Growth Rate Impacts Its Value
The Automatic Customer
The Monopoly Control
How To Get "Discretionary Effort" from Employees
How Dependencies Impair Value
The Customer Score 6 Months Later
How Cash Flow Impacts Valuation
Why Your Client Needs a Shortlist
Starting With Why
Turning On and Configuring a Value Builder Engagement
How To Use a Value Builder Engagement For a Client
Marketing Materials Available To You