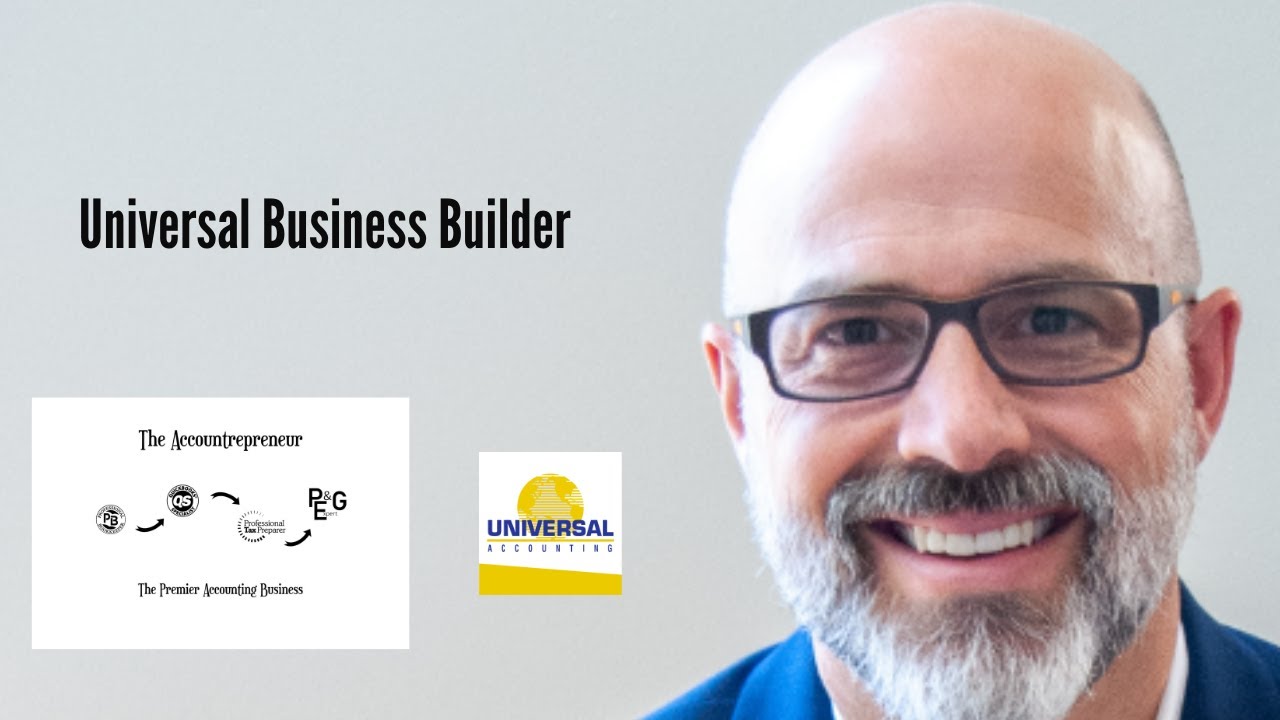 What You'll Learn
The Universal Business Builder™ (UBB) program is unique within the accounting profession as it outlines the delivery of quality coaching services to business owners with an accounting emphasis.  The 5 key areas are:
Engage & Manifest – determining the purpose of the business and the "why" of the business owner beginning with the end in mind, the exit strategy.  This is to empower the business owner to become the leader then need to be to grow the business
Understanding Accounting – identifying the Key Performance Indicators (KPI's) of the business to make more informed business decisions.
Increasing Revenue – focusing on the company's top line revenue, specifically marketing and sales strategies
Improving Profit – making profit deliberate and intentional
Building Value – understanding the business is an asset, focusing on areas of the company that increase it's worth and value
The Universal Business Builder program was created to help accounting professionals confidently deliver quality coaching services in addition to the accounting services provided to become the premier accounting firm in their area.
Course Description
PREREQUISITE: Enrollment in the Profit & Growth Expert (PGE) program
After completing and being certified as a PGE the Universal Business Builder (UBB) program gives you the step-by-step process to deliver quality coaching services.  This is a turnkey coaching engagement you are able to offer business owners allowing you to become the premier accounting firm in your area as you work with the clients you love.
The intent of this UBB program is to help you have the premier accounting business such that you are in business for yourself but not by yourself.
Lessons
Purpose: delivering quality coaching services with confidence and competence.  The step by step process to meet with clients.
The training includes:
Universal Business Builder: After more than 5 years of working with business owners offering structured coaching engagements this program outlines each step of delivery to help accounting professionals competently help business owners apply proven principles in their business.  This program emphasizes the proven characteristics of leaderships in 5 essential areas to help owners:

Engage & Manifest
Understand Accounting
Increase Revenue
Improve Profits
Build Value

Implementation of Profit First: Guidance to integrate the simple yet powerful Profit First methodology your existing service offerings to make you stand head and shoulders above the competition.  Application of Marketing, branding and revenue generation training, knowledge base of Profit First strategies and more.  Future enrollment directly with Profit First™ to become certified & join the community is encouraged
Introduction to the Value Builder program:  The Value Builder System is designed to create a additional value added service to your traditional accounting services as a business consultant. Future enrollment in SmartStart (RocketLaunch, and CoachMaster) directly with The Value Builder System™ to become certified is encouraged.
Time Management: the process to maximize production and efficiency throughout each day and week to find peace of mind.
4 Keys to Success: after working with successful individuals let us share with you the common traits and characteristics that ensure success in business
S.T.A.R. Training: the four elements necessary to create a work culture built around accountability and productivity
Learn to more about the principles of MAP and how they apply to your business and can help you offer more value add to your client engagements (Click on each image to hear):